Вы не авторизированы: Вы не можете создавать темы; Вы не можете отвечать в теме.
#1 Q.lemarie [ 1 0 ] : 2018-10-09 17:07:05
Hi

I ordered vinyl records from Russia on the 5th of September: Seller sent me a tracking number wich is the following: RA415145435RU.

The Delivery address I indicated to the seller is my company headquarter

Regarding the tracking number, it says the parcel has been delivered on the 16th which is not true. It´s been 34 days since: Now, I would like to know where is the parcel and when will it be delivered ?

Thanks
#2 Alfa [ 395 20 ] : 2018-10-10 19:15:38
Seems your package was actually delivered. You said that you shipped the order to business address.  You have to ask your staff or collegues. they may forget to inform you about shipment. 
If there is still no parcel you should submit a claim to Deutsche Post. 

PS About 3 years ago I sent the package from Kazakhstan to Germany, in about 10 days it was indicated as delivered at Deutsche Post website. I forgot about it. However in 1.5 months the package arrived back. I was surprised indeed.  I contacted customer, the problem occured because they forgot to give me company name. 
Active themes
---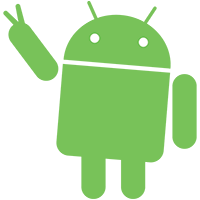 Android application
2018-10-25 15:46:00